Booking // Ablauf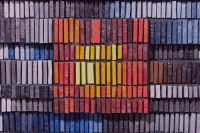 I´m based in Germany and VortexHealing® is here formally offered as a form of [German] Geistheilung oder Geistiges Heilen, or Spirit Healing in English. Though I have quite some therapeutic training (see Ola the Wizard), I do not have any formal medical or psychological degree. This brings about a few steps of intake or assessment, before we actually will do healing session/s.
Your personal information is treated according to German and EU standards. Please see Datenschutz (privacy policy).
Basic formats of VortexHealing® pure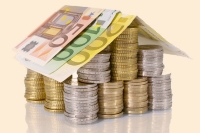 - prices and duration
Divine Delight: short Get to Know session / ~30 minutes / Distance € 47.-
This format focuses on "a taste" of VortexHealing. Some people doubt if "channeled stuff" is worth anything to them (I did). Some people experience a lot right away. Some don´t. We´ll see what´s up for you. This "taste of"-session has the intention for deep relaxation & an ocean of well being.
One single Full session / 70 to 75 minutes / Distance € 97.-
This is a full on healing session. Let the divine run "what´s most needed", trusting that this is the very best you can get. Though, if an urgent issue bothers you, we can focus on this.
Package of THREE sessions / 3 times 70 to 75 minutes / Distance € 247.-
Package of FIVE sessions / 5 times 70 to 75 minutes / Distance € 347.-
You are ready for more! Let the divine run "what´s most needed", trusting that this is the very best you can get. Though, if urgent issues bother you, we can focus on these.
Life Coaching with VortexHealing®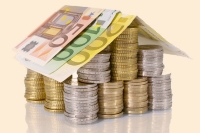 and special offers - prices and duration
Life Coaching with VortexHealing / FOUR sessions distance, each 90 to 100 minutes / € 347.-
These are a full on healing sessions (distance), combined with talks and life coaching, on challanges and the joyful in your present life, and it´s bigger purpose. The outcome is in-depth life / spiritual coaching.
If you have "Life Questions" and are looking for a wider / further / deeper input and orientation on your own life and it´s purpose, this is the format for you. We first talk and through the VortexHealing (60 minutes), hidden information is brought to light. We spend time after the healing for understanding to land and take root within you. As a result you receive in-depth life / spiritual coaching.
VortexHealing IN PERSON (with or without Life Coaching)
You are in the area of Berlin and would like to experience VortexHealing and work with me in person?
Great! Please contact me and let´s see what´s suitable.
These sessions cost a bit more, since they typically involve more time than any distance sessions.
Detective Work / up to ~30 minutes / Distance € 27.- to € 67.-
Something really strange happened, and you´re wondering if there is some deeper or hidden information available? We have a talk. I have a look. We have a second talk. Paid afterwards, and the amount depends on how much time I needed to put in.
Booking // english
Let´s stay as simple as possible: please send me an email or call directly, using the contact information in the black and white picture.
What follows are these steps:
Make sure you know enough about VortexHealing, that you actually want these sessions,
for yourself or as a gift to someone. (Check this site, and/or www.VortexHealing.org)
Your email with your interest in Vortex Healing – please state what format of session/s you´re
interested in and if you hope for a specific issue to be healed
(as VortexHealing can support healing for a lot, but not everything)
My first email has instructions for payment and some "rules of the game"
Your payment
You fill in and return a questionnaire with some personal information (Download area)
We have a pre session talk about you and the information you provided in the questionnaire, and we plan the sessions
My next email serves as a last day reminder with some minor details
Session/s
Outlook, feedback and how to proceed on.
In case you´re insecure about booking VortexHealing, I offer a coaching talk (reduced charge of €37.- ) upon this issue. Please state so in your email.
The pages with the questionnaire / personal information can be found here: Download area. The one exception is for a short "Divine Delight" Get to Know session, since this will not involve any intended healing.
Some rules of the game
The session/s are for one person, to assure that a certain depth of healing can evolve. Please email me the name and contact information such as email and telephone number for the person receiving the healing session/s, in the case that you are paying for someone else.
If you need to re-schedule
We can usually reschedule up to 72 hours in advance. In special cases, I will accept a 48 hour notice, but only once per series of sessions. Beyond that, you missed the appointment and any payment is still due and will not be returned.
We should re-schedule before the original appointment time, and if this is not possible I will still give the session at the original time. You will then have some positive healing effects, but maybe not as deep as if you would been in a "session receptive setting".
Refund policy
If during our pre-session talk, we find that VortexHealing is not right for you at this time, I´ll refund your payment minus a basic administrative fee of presently € 37.- (which is also the price for a coaching talk on VortexHealing, so you don't loose any money).
If you've booked a package with several sessions and want to opt out before the last session, a refund as follows is possible: the number of sessions you have received are charged based on the price of a single session (presently € 97.-) plus this administrative fee of presently € 37.-.
Example: an earlier special get to know offer was five sessions for € 277.-. If a client opts out after having received two of them, they are worth 2x97 = 194, plus the admin fee 37 = 231, leading to a refund of 277 – 231 = € 46.-.
Ablauf // Deutsch
Lasst es uns so einfach wie möglich halten: Bitte senden Sie mir eine E-Mail oder rufen Sie mich direkt an (Kontaktinformation im Schwarz-Weiß-Bild).
Was folgt, sind diese Schritte:
Vergewissern Sie sich, dass Sie genug über VortexHealing wissen, um diese Sitzungen tatsächlich zu wollen, für sich selbst oder als Geschenk für jemanden. (Check diese Homepage, und/oder www.VortexHealing.org)
Ihre E-Mail mit Interesse an VortexHealing - bitte angeben, an welches Format von Sitzung/en Sie Interesse haben.
Sollten Sie Heilung für etwas besonderes wünschen, bitte auch angeben
(da VortexHealing Vieles Vieles heilen kann, aber nicht alles)
Meine erste E-Mail enthält Zahlungsanweisungen und einige "Spielregeln" (siehe auch weiter unten)
Ihre Zahlung
Es gibt einen Fragebogen mit einigen persönlichen Informationen, der auszufüllen ist. ( Download area)
Vorgespräch für die Sitzung(en), wo wir die Inhalte aus den Fragebogen durchgehen, sowie die Sitzung/en planen.
Meine nächste E-Mail dient als "Tag-davor-Erinnerung" mit einigen kleinen Details.
Sitzung(en)
Ausblick, Feedback und Vorgehensweise.
Falls Sie wegen VortexHealing unsicher sind, biete ich ein Coaching-Gespräch (reduzierte Gebühr von 37,- €) zu diesem Thema an. Bitte dieses in die E-Mail angeben.
Die Seiten mit dem Fragebogen / persönlichen Informationen finden Sie hier: Download area. Die Ausnahme betrifft eine kurze "Divine Delight" Get to Know to Know Sitzung, da es sich hierbei nicht um eine beabsichtigte Heilung handelt.
Einige Details der Spielregeln
Die Sitzungen sind für eine Person gedacht, um sicherzustellen, dass die Heilung eine gewisse Tiefe entwickeln kann. Bitte sende mir den Namen und die Kontaktinformationen wie E-Mail und Telefonnummer für die Person, die die Heilsitzung(en) erhält, für den Fall, dass Sie für jemand anderen bezahlen.
Wenn Sie den gemeinsamen Zeitplan ändern müssen
In der Regel können wir problemlos bis zu 72 Stunden im Voraus umplanen. In besonderen Fällen akzeptiere ich eine Vorankündigung von 48 Stunden, jedoch nur einmal pro Serie von Sitzungen. Darüber hinaus haben Sie den Termin verpasst und eine eventuelle Zahlung ist noch fällig und/oder wird nicht zurückerstattet.
Wir sollten den neuen Termin vor der ursprünglichen Termin geplant haben, und wenn dies nicht möglich ist, werde ich die Sitzung trotzdem zum ursprünglichen Zeitpunkt durchführen. Sie werden dann einige positive Heilungseffekte haben, aber vielleicht nicht so tief, als wenn Sie sich in einer "Empfangspostion" befänden würden.
Rückerstattung
Wenn wir in unserem Vorgespräch feststellen, dass VortexHealing zu diesem Zeitpunkt nicht das Richtige für Sie ist, erstatte ich die Zahlung abzüglich einer Verwaltungsgrundgebühr von derzeit 37,- € (was auch der Preis für ein Coaching-Gespräch über VortexHealing ist und somit haben Sie kein Geld verloren).
Wenn Sie ein Paket mit mehreren Sitzungen gebucht haben und sich vor der letzten Sitzung abmelden möchten, ist eine Rückerstattung wie folgt möglich: Die Anzahl der erhaltenen Sitzungen wird auf der Grundlage des Preises einer einzelnen Sitzung (derzeit 97,- €) zuzüglich dieser Verwaltungsgebühr von derzeit 37,- € berechnet.
Beispiel: Ein früheres Kennenlern-Angebot umfasste fünf Sitzungen für € 277,-. Wenn ein Klient nach Erhalt von zwei davon aussteigt, sind sie 2x97 = 194, zuzüglich der Verwaltungsgebühr 37 = 231 wert, was zu einer Rückerstattung von 277 - 231 = 46,- € führt.
Geistheilung oder auch Geistiges Heilen
Artikel in Deutsch über Geistheilung:
https://de.wikipedia.org/wiki/Geistheilung Wikipedia
https://www.tz.de/muenchen/stadt/fragen-antworten-geistheiler-experten-tz-535476.html TZ (Zeitung)
https://www.lifeline.de/therapien/geistheilung-id47010.html Lifeline Gesundheitsportal
Code of Ethics // Ethikcode
In case you wonder about the VortexHealing® "Code of Ethics", please follow this link: Code of Ethics